Smile BIG Project
According to 'School Transportation News' and 'Kansas D.O.E. National School Bus Loading and Unloading Survey',  8,000-12,000 students receive minor injuries (scrapes, bumps, and bruising) by school buses each year.  Another 350-475 students receive serious injuries (broken bones or worse) each year.
In the past 41 years, 794 students have been fatally killed by school buses.  This is an average of 16 children per year.  Nationally, 450,000 buses transport 28 million students to and from school everyday.  With only about 16 fatalities annually, it is considered that school buses are the safest means of transportation to and from school.  This may be true, but in honor of Justin Bradfield, the Smile BIG Foundation would like to take school bus safety to the next level by installing sensors around school buses to assist the drivers in delivering every child to and from school unharmed and perfectly safe.
We have chosen a system made by Rostra called a Student Detection System (SDS).  The Rostra SDS is a motion-activated detection system that uses reflected radar waves to detect a moving target.  When a target, a child, is detected within specified danger zones in the front, rear, and sides of the bus, an alarm sounds to alert the driver, and corresponding LEDs on a display panel indicate the target's location by zone.  The system we have selected also includes a Rear Sentry Rear Obstacle Sensing System, installed for rear coverage when the bus moves in reverse.  To view Rostra's brochure; click here <rostra-sds-brochure>.
How does this system work?
The SDS display unit is initialized when the ignition is on.
The LED lights show red on the display panel next to the operator until the operator performs a test.  The test is initiated by the operator walking around the bus and entering each zone.  After exiting the zone, the sensor resets itself and displays clear.
When the operator begins their route the SDS zones are activated when the bus flashers are on and the front gate is extended. The green LED on the SDS display unit will be activated.
When an object is detected in any of the zones, the green LED shuts off, and the red LED flashes simultaneously with an audible alarm.
The system will automatically clear in 4 seconds if no obstructions are detected. The LED will go from red to green.
Has microwave radar technology that works in all weather conditions.
Below illustrates the different zones setup on a school bus: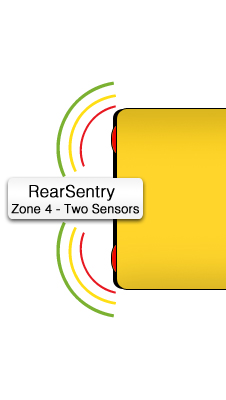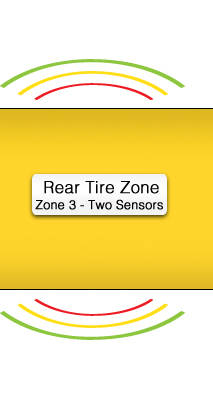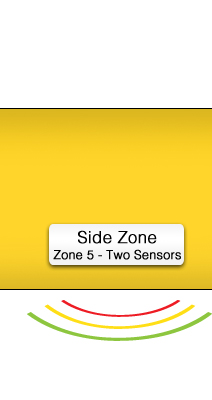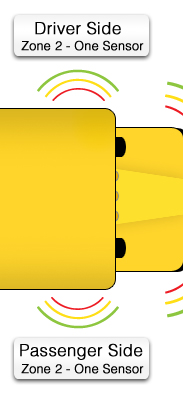 When Emily started the SmileBIG Project she had three primary goals.
Create elementary safety programs that are more frequent and extensive.
Retrofit all Janesville buses with SDS.
Propose a bill to legislature that all buses in the state of Iowa be required to have SDS.
To follow where we are currently at with the SmileBIG Project, view our blog.